Regular price
Sale price
$43.00 USD
Unit price
per
Sale
Sold out
The complete Tanner Speed Online course for Coaches and Players!
Speed is one of the most important factors when it comes to modern sports. A fraction of a second can decide between personal record, win or loss. In this online course you will learn in theory and practice, how Tanner Speed training can help your players or yourself as an athlete to be one step ahead of your competition!
What's included?

Theory - Elevate Your Speed

In seven chapters you will learn why and how the Tanner Speed method works, how top athletes train their speed and what methods you can implement to improve your players. 
Chapter 1 - Introduction
Get to know the Tanner Speed Academy and our approach to speed training.

Chapter 2- What do we mean by speed?
We show you the different running styles from various sports, why even the fastest man on earth, Usain Bolt, was to slow for football and why we need a football specific speed training.

Chapter 3 - Statistics
Learn what a difference even a millisecond can make, with a detailed analysis of the World Cup 2022 and how we can use these numbers to improve our own game.

Chapter 4 - Running efficiently
Learn how to run more efficiently and the importance of the correct body posture. We show you how to correct mistakes and get the most out of your run.

Chapter 5 - Develop Speed
Running involves the movement of more than 60 muscles and we can only run as fast as the slowest muscle in this chain. Learn how to activate and train your muscles the right way to become faster!

Chapter 6 - Coordination
Coordination is the basis of performance! The better the coordination the better our body knows what to do.

Chapter 7 - Coaching Model
We show you our coaching method and how we train and make players faster achieving outstanding results.

Practical Part - Elevate Your Speed
The practical part includes everything you need to start with Tanner Speed training, including warm-up and agility ladder drills!
Chapter 1 - Warm-Up Golden 8
In our famous warm-up we show you in great detail how we do our warm-up called Golden 8.
Chapter 2 - Drills - Agility Ladders
We show you drills we do with our number 1 training tool, the agility ladders. Showing drills from beginners to advanced players!
After your purchase, you will receive your personal On-Demand streaming link. You can view all the content whenever your want.
79 minutes
Includes coaching points
Watch when and wherever you want

Who is this course for?

Coaches who want to improve their players speed, coordination, decision making and reaction time
Players (Starting from 9 years to Adults) who want to learn our effective drills to become better as an athlete
Shipping

Please note, all Flexvit products have free shipping within Sweden!

Digital Products, Online-Crouses, Online-Videos have of course no shipping cost!

You can find a detailed overview about our shipping costs and delivery times here!
Share
View full details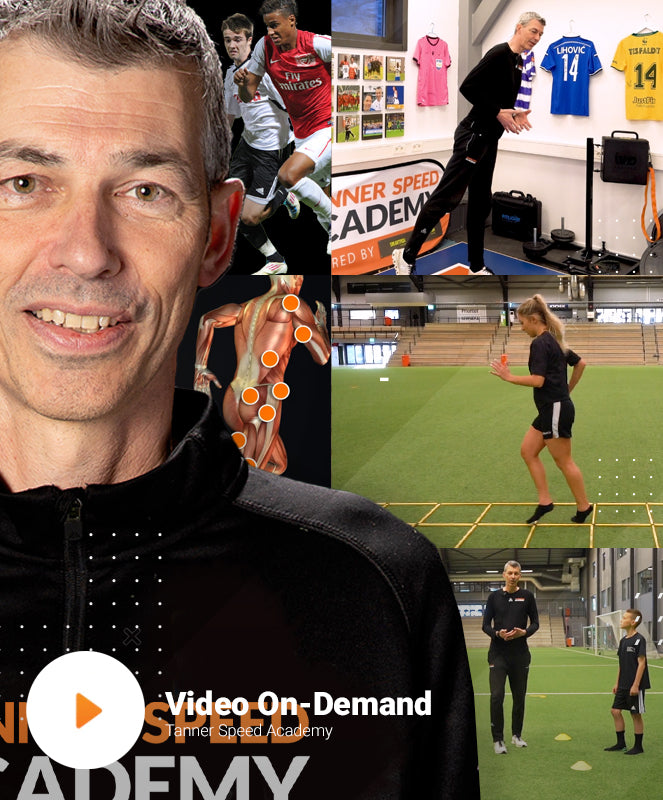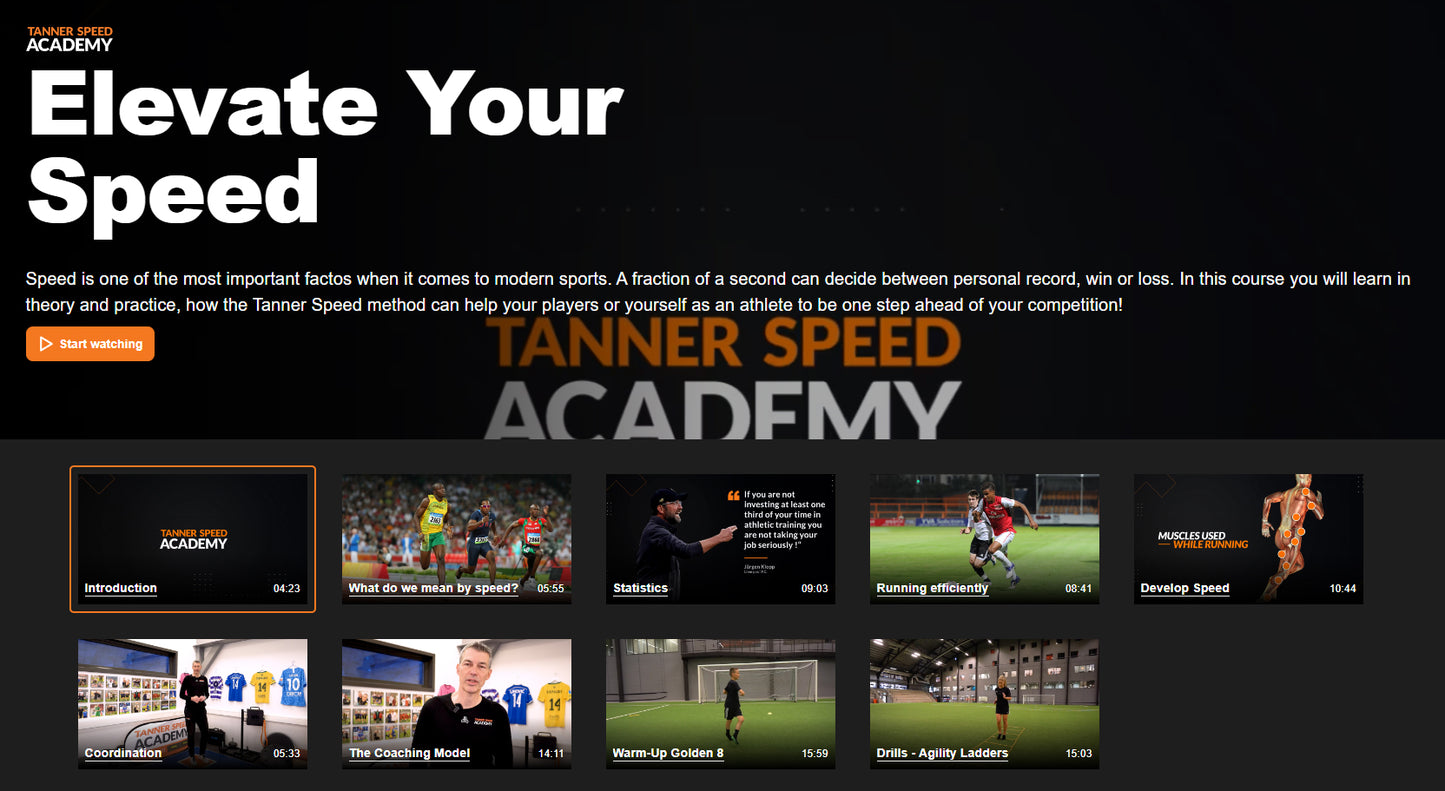 Motivating and great course!
Like in his YouTube Videos, Carsten has a very good way of explaining things. I bought the course yesterday and must say it already motivated me to work on certain aspects of my training. Thank you!
Thank you so much for your positive feedback!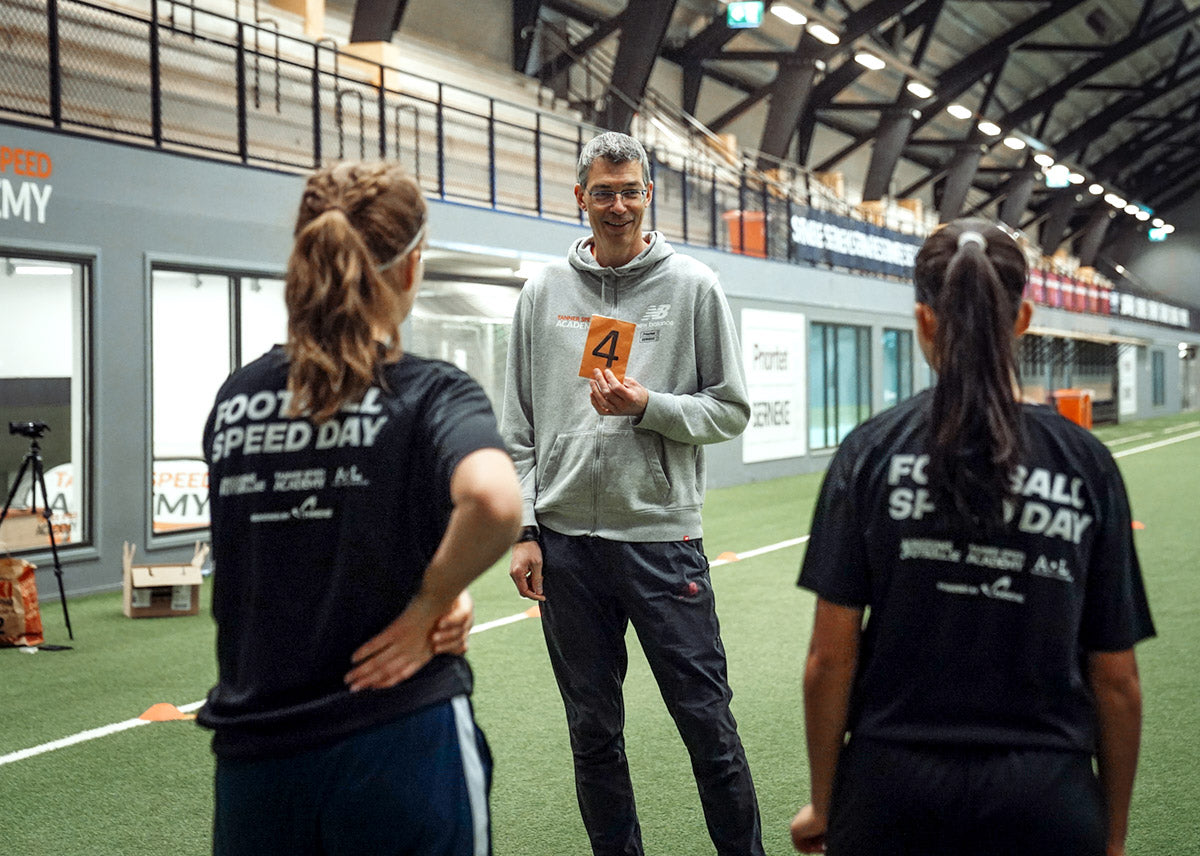 Got a question before ordering?
You have a question before booking one of our sessions or buying a product? We are happy to help, just get in touch!
Call Us: +46 (0)706 202 528