Regular price
$780.00 USD
Regular price
Sale price
$780.00 USD
Unit price
per
Sale
Sold out
Earn money for your club by hosting a Speed Day, led by Carsten Effertz from Tanner Speed Academy, focused on enhancing football-specific speed skills.
The 3-hour program includes a variety of drills, a 10m speed test, and personalized video analysis for each player. Open to all age groups, limited to 25 players!
How does the Tanner Speed Club Day work?
Your club can arranges this Speed Day together with us at your location and invites players from your clubs or partner clubs. The club is responsible for promotion and decides about the fee for participating.
Who is the Club Speed Day for?
This Speed Day is designed to develop the football-specific speed of the players. The training is led by Carsten Effertz from Tanner Speed ​​Academy. Carsten is the CEO of Tanner Speed Academy and regarded as one of the best speed coaches in the world. He has extensive experience working with players, and is an expert in football-specific speed training.
The exercises he uses have a goal about improving acceleration, explosiveness, reaction time and change of direction speed. There is an extremely large number of types of movement that must be trained and you must place special emphasis on the "first" step with and without ball.
Whats included - the program
30 min Introduction / Theory
2.5 hours Speed ​​training incl.
Training of running technique
Golden 8 Warm-up
Ladder drills
10 m - Speed ​​test

Each player receives a personal video analysis of his/her running technique including an individual report with training recommendations and a video of the Tanner Speed ​​Golden 8
Limited to 25 players
Age groups: All age groups
Duration: 3 hours

Price does not include Travel Expenses
If you have any questions about the Club Speed Day don't hesitate to contact us!
Booking Information
Share
View full details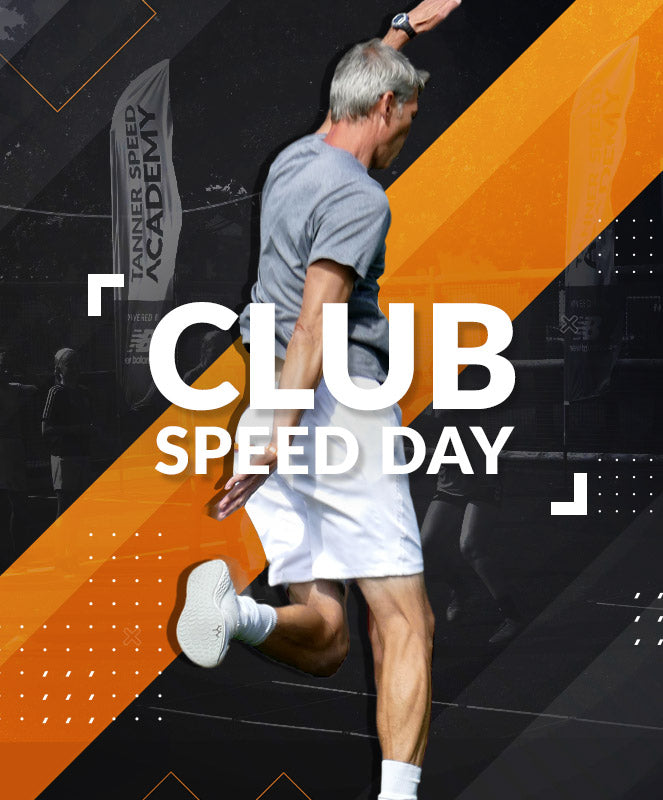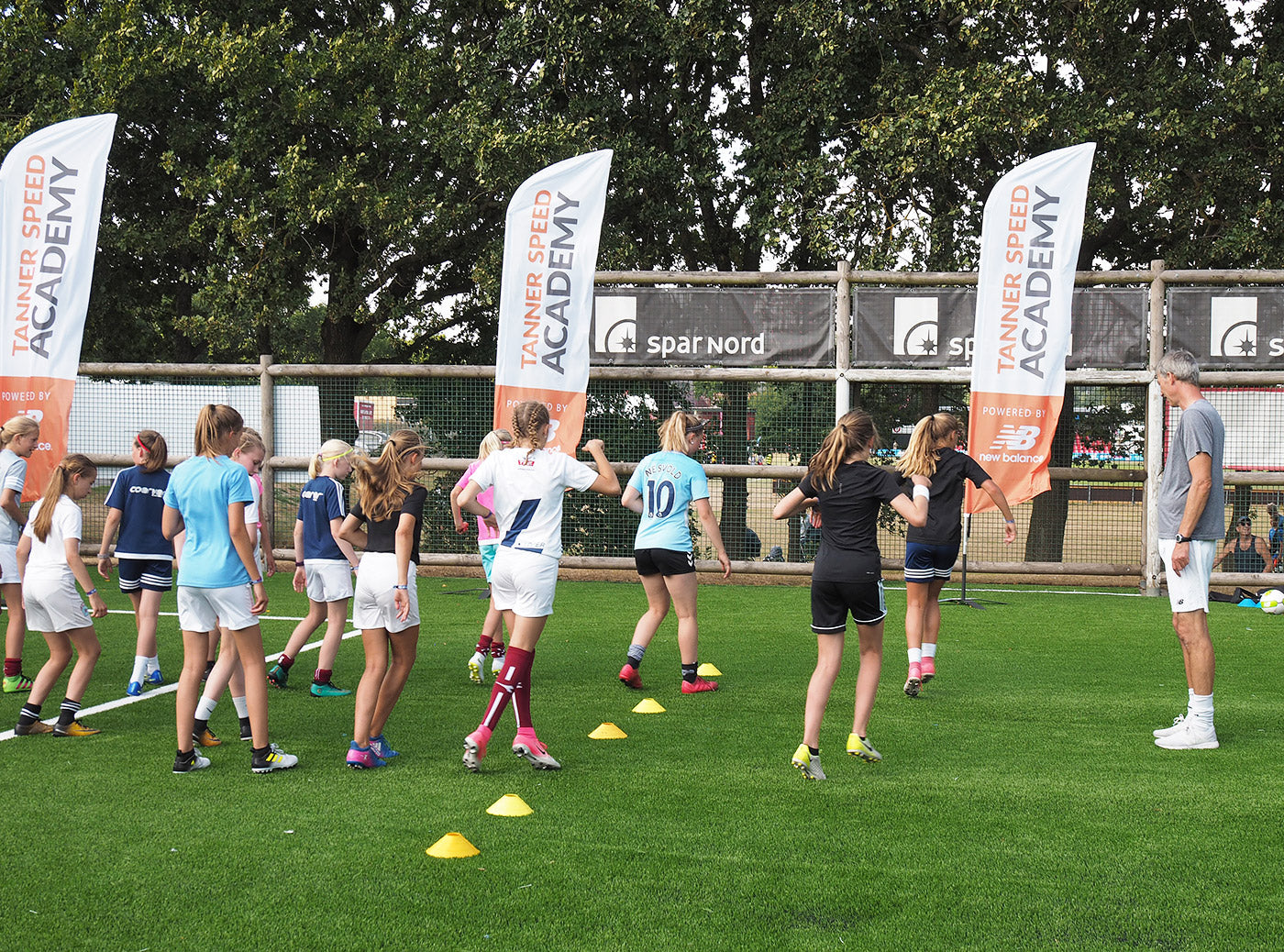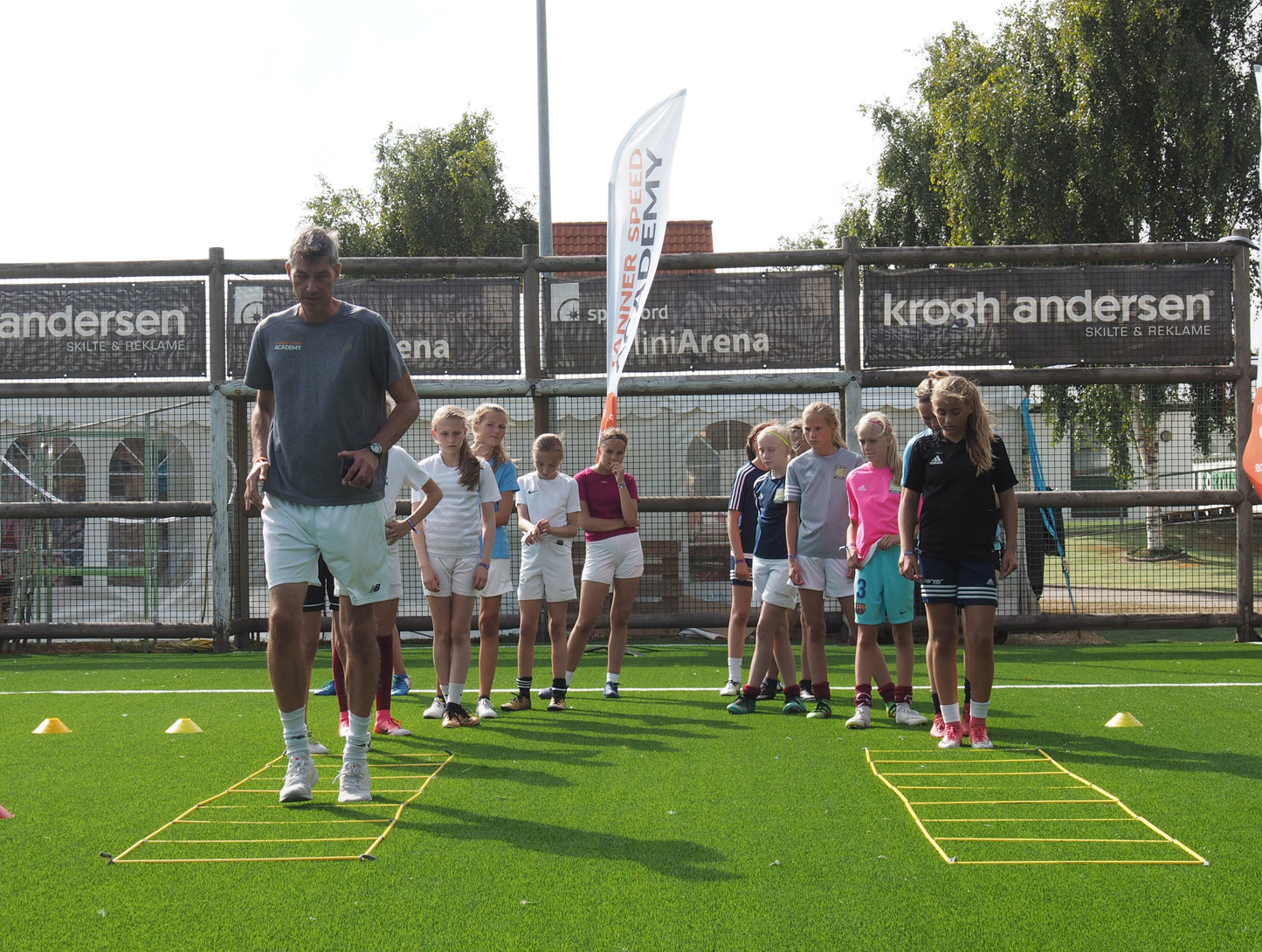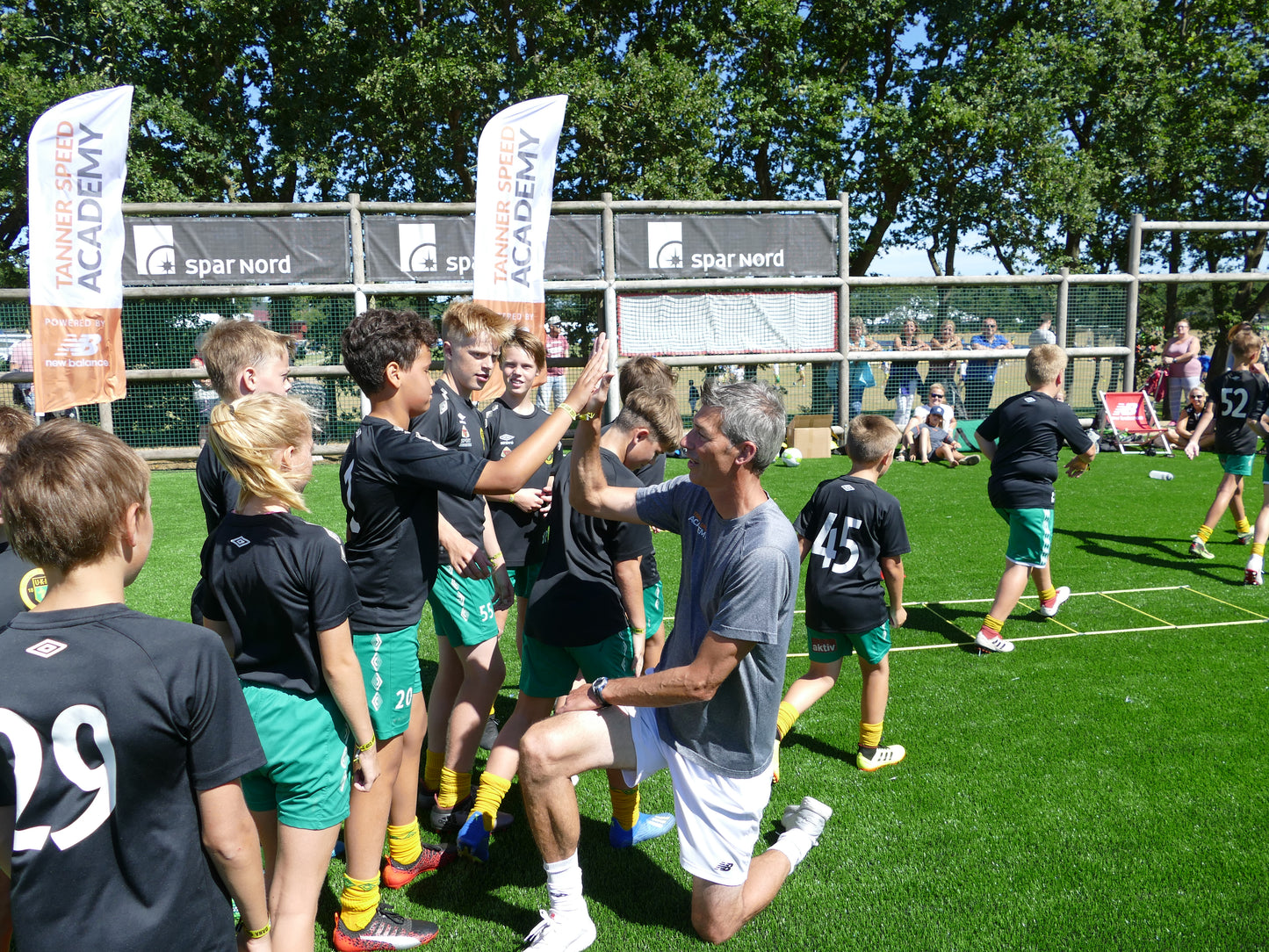 Booking
Booking a Tanner Speed Training Session or Seminar is easy. Just get in touch with us and together we will schedule the best times and guide you through the next steps.
Tanner Speed Academy - Sweden, Scandinavia, International
You will train with Carsten Effertz, the Head of the Tanner Speed Academy, at the Prioritet Serneke Arena in Gothenburg, Sweden.
Phone: +46 (0)706 202 528
Tanner Speed Academy - Switzerland, Germany & Austria  
For our German speaking clients, you will train with the founder of Tanner Speed, Hans Tanner.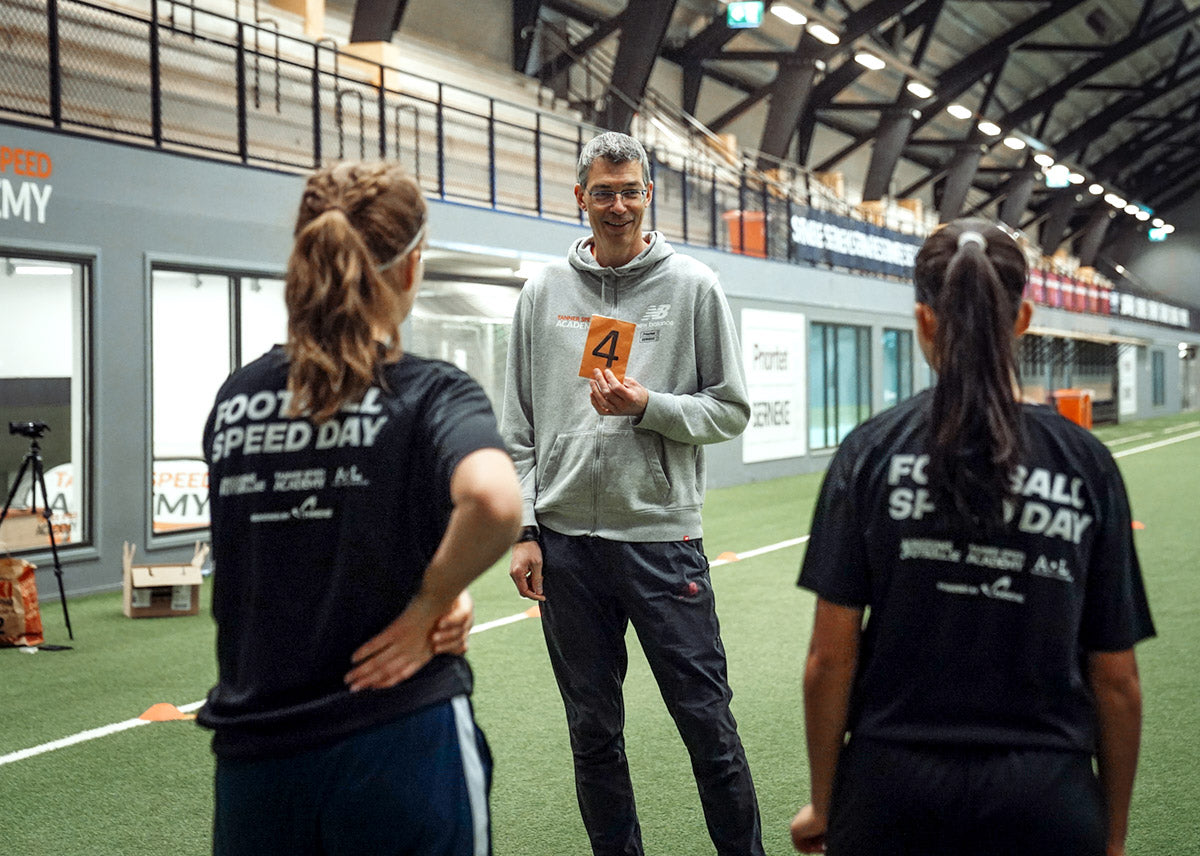 Need help before booking?
You have a question before booking one of our sessions? We are happy to help, just get in touch!
Call Us: +46 (0)706 202 528
What is included?

The the content of each training sessions depends greatly on your athletic capabilities and progress. We train with professional athletes, but also with amateurs who want to improve their mobility. Therefore each training session with us is as individual as you.

More About Our Training

Where do training sessions take place?

Each session takes place at the Prioritet Serneke Arena in Gothenburg, the most modern sports complex in Scandinavia. If you can't visit us, check out our Online coaching offers!

View Location in Google Maps

What happens if I have to cancel a training session?

If you can't come to a training session, you can just cancel it with us and get your money back, it is as easy as that!

With whom will I train?

You will train with Carsten or a high qualified coach from our staff.

More About Us